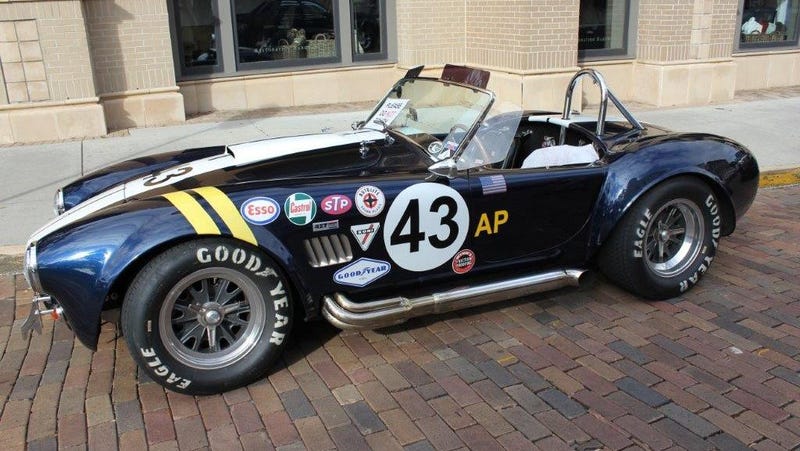 If you didn't know Winter Park, FL had a Concours D' Elegance, or for that matter even that Florida had a Winter Park, here's a primer: Winter Park is basically Westport, CT minus blue blazers, ships, nine months of bad weather and Martha Stewart, but plus everything else. Including Carrot Top, a Winter Park local.
The concours started more modestly in 2002 as a 'car show' on tony Park Ave ("The Avenue" as the excessively Caucasian locals will tell you.) and has grown considerably in recent years with notable special appearances such as Sebastian Vettel's winning RB6 "Lucious Liz" at the 2011 concours. This year I spied a Red Bull liveried Lotus Elise race car that appeared to be ex-Adrian Newey, which would make it rare, but only as one of the few race cars Newey has raced personally and not destroyed.
Wayne Carini was the Grand Marshall for 2013 adding a little bit of car geek stardom to the event, and he did graciously, and as promised, bring his famous mustache with him.
I'm no concours expert, and owing to the fact that I find race cars far more interesting than street cars I'm probably not even the best tour guide. That said I found the event worthwhile because of the presence of some rare, unique and important cars versus say, cars like a 1970s Ferrari that a plastic surgeon just bought fully restored and put on display to watch common folk go 'ooh' and 'ahh' over.
The lone exception to this rule was a brand new Lamborghini Aventador in Dramatic Black (that's got to be the name of the color, right?) on display, and while it should have screamed "Car Show!" in bright neon letters that even its inevitable eventual owner (twentysomething, v-neck, tattoos, gold chains, Miami) could read, it was still jaw dropping. This car, by itself, is a compelling justification to film another Cannonball Run movie, and I say this despite my total belief that Lamborghinis are the world's most expensive kit cars.
The featured marques this year were Jaguar and Aston Martin, with some gorgeous examples of each, even if not one of them could be driven as far as 7-11 without risking terminal electrical failure.
Beyond the featured marques there were cars from all manufacturers and periods; from prewar Bugattis to some sort of electrical/hybrid BMW SUV with living room furniture for an interior.
So sit back and enjoy some car porn, though please understand that as photography isn't even a tertiary skill set of mine this is definitely amateur car porn.
Follow me on Twitter: @keithori